Live Happy, Healthy + Pain Free
In Sioux City
through effective, gentle, chiropractic care
Chiropractor Sioux City IA
Inside-Out Family Chiropractic
Welcome to Inside-Out Family Chiropractic located at 3206 Singing Hills Blvd in Sioux City, IA. We understand that choosing a chiropractor is a big decision. This article will help you learn the basics of chiropractic care. Please don't hesitate to contact our Sioux City IA chiropractors with any further questions you have. We are here to help you achieve your goals.
Our team, at Inside-Out Family Chiropractic, is committed to serving you and your family by providing you with the highest quality care, in order to help you best achieve your health goals. The natural, drug free approach of Neurologically Based Chiropractic delivers exceptional results. Each specific, scientific chiropractic adjustment helps release pressure off of the nervous system allowing your body to function at its optimal level. This results in creating healthy cell metabolism, proper organ function, increased energy, better movement, and a stronger immune system to help your body heal from the INSIDE-OUT. It is our goal to deliver those results to you and your family, allowing you to reach your full health potential in Sioux City IA.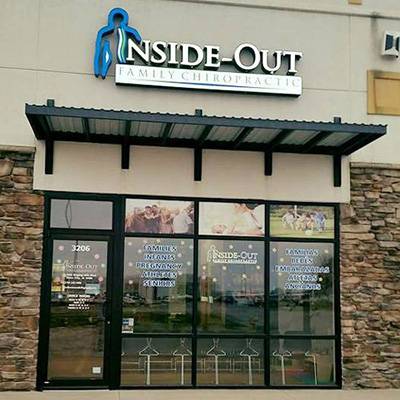 Chiropractic Explained
If you are looking for an explanation of how chiropractic care works this paragraph is for you. A concise scientific explanation of chiropractic is that adjustments directly affect muscle and bone structures by reducing pain and increasing joint motion.
The Education of a Chiropractor
Most patients don't realize how much education chiropractors in Sioux City IA have. Chiropractors are held to some of the most intense educational standards in any health field. In fact, their education standards are very comparable to that of a medical doctor. After completing a strong emphasis of basic sciences in college, chiropractors attend a four-year chiropractic college. This means that chiropractors are primary care physicians. In other words, you don't have to have a referral to see a chiropractor.
Is chiropractic the right treatment for you? Call our team at Inside-Out Family Chiropractic in Sioux City IA. We will do our best to help you reach your goals.
chiropractic care for a better lifestyle