CHIROPRACTOR Sioux City IA
Welcome to Inside-Out Family Chiropractic located at 3206 Singing Hills Boulevard in Sioux City, IA. We understand that choosing a chiropractor is a big decision. This article will help you learn the basics of chiropractic care. Please don't hesitate to contact our Sioux City chiropractors with any further questions you have. We are here to help you achieve your goals.
Inside-Out Family Chiropractic
We are a State-Of-The-Art Chiropractic Health Center that prides itself in excellence. Both in patient care and in patient experience. We are located right here in Siouxland providing neurologically-based chiropractic to the Sioux City IA area. We are a bilingual office with all staff fluent in Spanish and English. Inside-Out Family Chiropractic provides patients with genuine care and concern with the most state-of-the-art technology scientifically proven to help get faster results. Join us on our mission to bring Siouxland into forefront of health in this nation.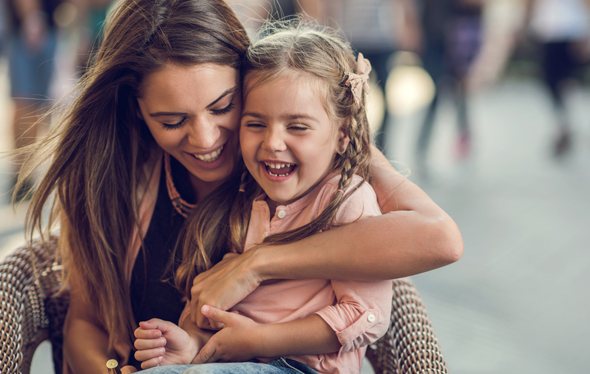 UNDERSTANDING
CHIROPRACTIC CARE
Chiropractic Explained
Our team, at Inside-Out Family Chiropractic, is committed to serving you and your family by providing you with the highest quality care, in order to help you best achieve your health goals. The natural, drug free approach of Neurologically Based Chiropractic delivers exceptional results. Each specific, scientific chiropractic adjustment helps release pressure off of the nervous system allowing your body to function at its optimal level. This results in creating healthy cell metabolism, proper organ function, increased energy, better movement, and a stronger immune system to help your body heal from the INSIDE-OUT. It is our goal to deliver those results to you and your family, allowing you to reach your full health potential.
---
OUR Chiropractor'S MISSION
Our mission is to help Siouxland achieve its' full potential, allowing us to live free from the fear of sickness and disease, by working with the God given healing power that comes from the Inside-Out.
We use the most specific, scientific chiropractic technique in the history of chiropractic with the best available State-Of-The-Art Technology to locate and adjust the cause of sickness and disease in each individual allowing them to reach their full potential.
"My Mission in life is to help people achieve their God given purpose in life with love and spirit. Always striving for a better way.

This has been my purpose in life for as long as I can remember. In college I worked as a resident adviser and helped fellow college students get through school and go on to become successful in life. I also returned to my high school in Correctionville, IA and give talks about college to hopefully inspire young students into pursuing a higher education.

Now I have become a doctor of chiropractic. While I will continue my work with the younger generations, I believe one of the biggest things getting in the way of people achieving their purpose in life is their health concerns. Too many times I have seen a parent unable to play a game of catch with their kids or a grandparent unable get back their independence due to their state of health. I became a chiropractor, because I know the body heals from the inside-out. The power that made the body heals the body, and I choose to work with the power of the body."

- Dr. Juan
Is chiropractic the right treatment for you? Call our team at Inside-Out Family Chiropractic in Sioux City. We will do our best to help you reach your goals.
OFFICE HOURS
Monday
8:30am - 11:00am
2:00pm - 6:00pm
---
Tuesday
2:00pm - 6:00pm
---
Wednesday
8:30am - 11:00am
2:00pm - 5:00pm
---
Thursday
8:30am - 11:00am
2:00pm - 6:00pm
---
Friday
Closed
---
Saturday
Closed
Inside-Out Family Chiropractic
3206 Singing Hills Boulevard
Sioux City, IA 51106
(712) 222-1160
HOW TO CHOOSE A Sioux City CHIROPRACTOR
The following pointers can be useful in helping you find the best chiropractor for you in Sioux City. Often times when people are looking for chiropractor in Sioux City, they simply go straight to Google and choose the first result they see.
However, a chiropractor who is coming up first in a Google search should not automatically become your first choice for care. Consider the following steps to find the best chiropractor for you.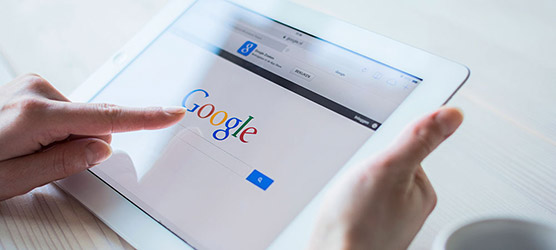 Time Needed: 5 minutes
Total Cost: USD 0.00
THE 4 SIMPLE STEPS TO CHOOSING A Sioux City CHIROPRACTOR
Step 1: Start a Google Search
First, enter any of the options below in the search bar:
Chiropractor Sioux City
Chiropractor 51106
Chiropractor near me
Best chiropractor in Sioux City

Step 2: Check Out Their Website
The top Sioux City chiropractors put just as much thought into their site as they do in their overall practice. In looking over their website, you should get a sense if they might be the best chiropractor for you.

Step 3: Read Their Reviews
Find the Google Business Page of a chiropractic office you are considering for care. It's one thing for a doctor to claim they can help, it's another to see patients leave their happy reviews providing proof.

Step 4: Call The Office
After getting a general overview of what the clinic offers, call the the office to see if they match the messaging that their site and Google My Business have portrayed. After a brief talk with the office, you will find out if they are the the right fit for your health goals.